Unwrapped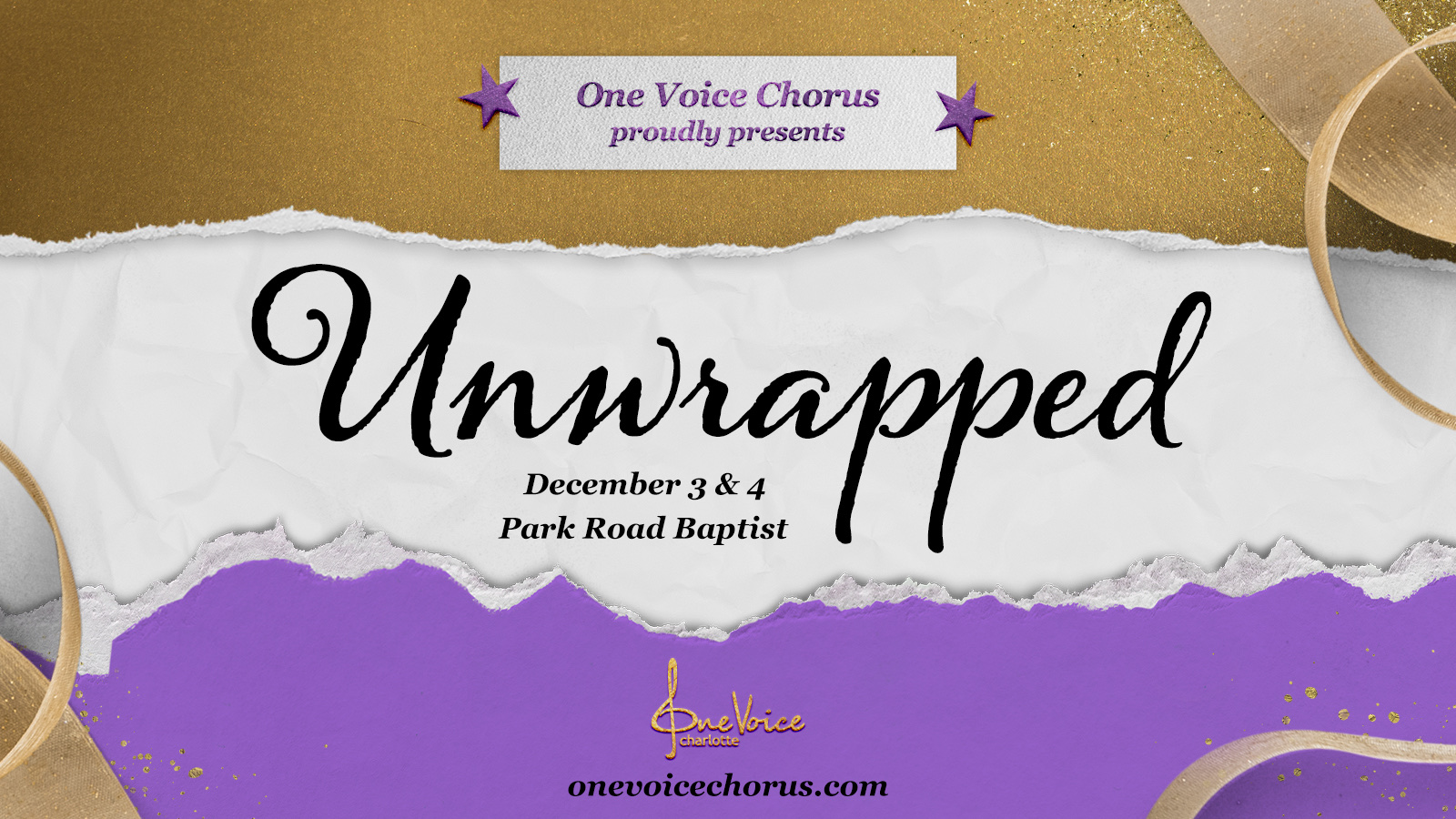 Saturday December 4, 2021
@
2:00 PM
$25.00
Matinee General Admission
A limited number of tickets will be available at the door.
Join One Voice Chorus as we unwrap the best gift of all: being able to sing together again in-person and to share our performance with you. The present is a complicated place. In this concert we look to the future with hope, while reflecting on our past struggles. In addition to interesting wintertime pieces, and a handful of pieces from the concerts we missed, we are also excited to perform the Southern premiere of "Amendment: Righting Our Wrongs" by Melissa Dunphy. We joined in a consortium of 11 choirs to commission this work commemorating the history of the 19th amendment, which we would have performed in Spring of 2021. The work juxtaposes the voices of the founding fathers with the voices of minority women fighting for universal voting rights.
By purchasing a ticket you agree to the following:
To protect everyone from COVID-19 as thoroughly as possible and still have a successful performance, One Voice Chorus will require:
Proof of Vaccination OR Negative COVID test result within 72 Hours

Required for all audience members attending indoor One Voice performances, along with matching photo ID. Documentation may be printed or digital.
Proof of vaccination can be a hard copy of your vaccination card or digital copy/photo of your vaccination card, along with matching photo ID. Fully vaccinated is defined as at least 14 days after the second of a two-dose of an FDA or WHO authorized COVID-19 vaccine, or 14 days after a single dose COVID-19 vaccine of an FDA or WHO authorized COVID-19 vaccine.
Those unable to be vaccinated may document a negative test result with a COVID-19 PCR test taken within 72 hours, or a negative result Rapid Antigen test taken within 24 hours. Tests must state the date and time of the test, type of test and negative result and match the photo ID.
Face Masks

Regardless of vaccination status, all guests age 2 and above are required to wear face masks.
The decision to require proof of vaccination was made after careful consideration to keep audience members and our musicians safe.
These policies are subject to change as the COVID-19 pandemic evolves.