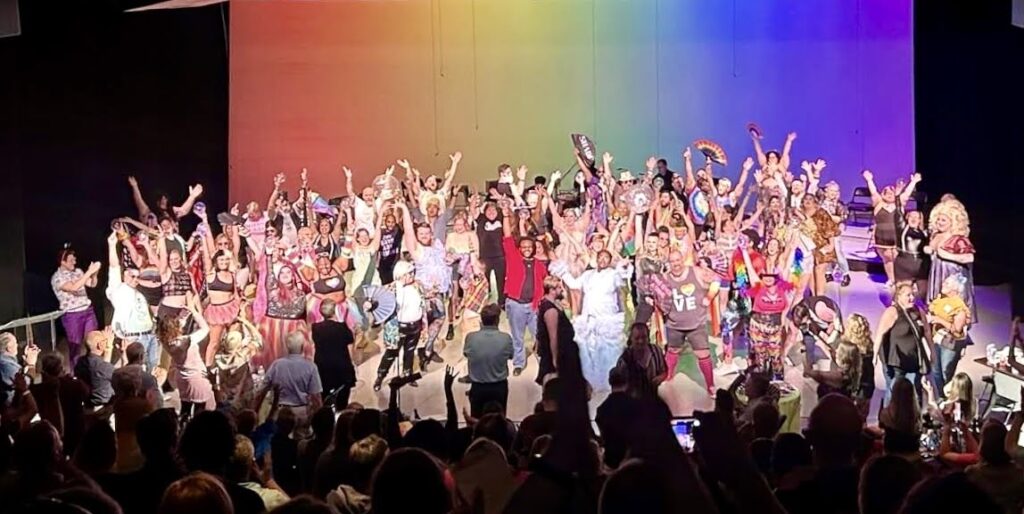 One Voice brings lesbian, gay, bisexual, transgender and LGBTQIA+ affirming people together to celebrate our lives in song. Since 1989, when five Charlotteans met to form the Chorus, One Voice has grown into an important source of strength for our community. The 25 singers at our first rehearsal in January, 1990 have become a joyous and dedicated group of over 70 singers, support members and paid musical staff.
Support One Voice Chorus
Want to help keep the music and the mission of One Voice Chorus going strong? Join our Encore! monthly giving program or make a one-time tax-deductible gift.
Our Mission
One Voice is the LGBTQIA+ and allies chorus of Charlotte. Through artistic excellence, One Voice Chorus works to increase understanding and acceptance of gay, lesbian, bisexual, transgender, queer, intersex and asexual people. Our achievement in choral music enables us to reach diverse groups to overcome misperceptions, and to grow personally, both as performers and as leaders in our community.
About Us
Among the many fine choral groups of the south, One Voice is unique as an arts organization that functions to showcase the diversity, artistry and vibrancy of gay, lesbian, bisexual and transgender people.
Join Us
Everyone is welcome in One Voice. No auditions required. Our singers come from all walks of life — in all shapes, sizes and shades.
Book Us
Consider having the chorus perform at your next event.