March 2014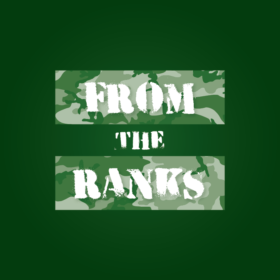 From the Ranks: Sotto Voce exploring and celebrating LGBT involvement in the US military Sotto Voce, the auditioned chamber ensemble of One Voice Chorus presents an evening of song and story exploring LGBT US service members in history. The evening features music of Dan Forrest, Dale Warland, Eric Lane Barnes paired with accounts from active and retired local LGBT soldiers.
Find out more »
August 2017
Join One Voice in celebrating Charlotte Pride! One Voice Performs - Aug 26 @ 1 PM - Bechtler Museum of Modern Art One Voice Pride Booth - Aug 26-27 - Visit our booth at Pride One Voice Pride Parade - Aug 27 - We march!
Find out more »
August 2018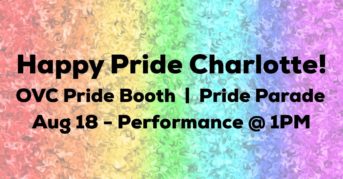 Join us for our annual free Charlotte Pride performance! We'll sing some fun songs in the wonderful Bechtler Museum. Our Set is only 30-minutes so don't be late!
Find out more »
+ Export Events